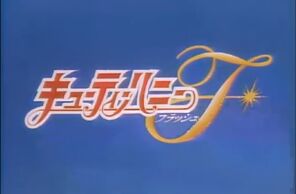 Cutie Honey Flash is a 1997 anime series which lasted 39 episodes. Unlike its predecessors, this incarnation of the series was aimed at a younger female demographic and had an incarnation of Honey that was an artificially created human rather than an android. It also featured some of the writers and animation staff of Sailor Moon as part of the production team.
Story
Characters
DVD release
As of 2013, Cutie Honey Flash is the only anime TV series in the franchise other than Re:Cutie Honey not to be released in the US and it is uncertain if there ever will be a release. Outside the US, the series has been released on DVD in Europe and has a cult following in Germany and France.
Community content is available under
CC-BY-SA
unless otherwise noted.