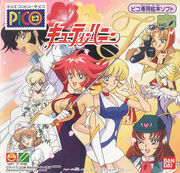 Cutie Honey Flash is a 1997 video game developed by Bandai for the Sega Pico computer system based on the TV series of the same name.
Sister Jill kidnaps Natsuko to lure out Cutie Honey. Honey investigates Natsuko's disappearance while having to deal with the Panthers stationed around her school and community. By helping her classmates and defeat the Panthers. Honey fights against Jill after tracking her down and wins rescuing Natsuko.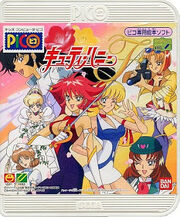 Players control Honey by moving around various areas and interacting with other characters. At certain points, Honey can assume alternate forms to play mini games that advance the plot, most of which involve the Panther grunts and after the games are over, Honey becomes Cutie Honey and finishes them off. Every time one of these minigames are played, Honey loses a heart point and to recover them she interacts with certain NPCs in conversation and going on dates with some of them.
Community content is available under
CC-BY-SA
unless otherwise noted.