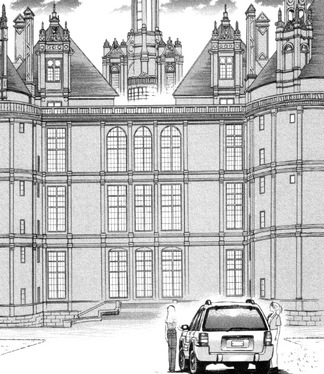 St. Chapel Academy is an all-girls Catholic boarding school somewhere in the mountains of Japan.
Overview
[
]
St. Chapel Academy is noteworthy for housing girls of wealthy families for their educational needs and the location of the school helps as a form of protection from people who wish to exploit them. However, this protection was also taken advantage of by parents who wish to leave their children behind as was the case with Ayuko Sato. The school follows a strict set of rules including a ban on accessories (Honey Kisaragi was an exception) and not going out after curfew. Disobeying those rules result in a severe whiplashing from the dean Miharu Tsuneni.
History
[
]
After the death of Dr. Kisaragi, Natusko and Honey go to St. Chapel Academy to keep Honey hidden from Panther Claw. However, with Panther Claw's attacks and Miharu revealed to be from the sponsors of the project that made the I-System, things quickly got out of hand especially when Panther Claw attacked the school. In the attack, the school is destroyed and a good number of students and staff are killed.